Scoop
's group has started its activity in 1987.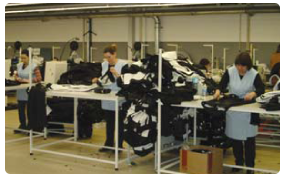 Today with a large dimension and being a reference in the textile industry the group has its headquarters in the north of Portugal, in the heart of the textile activity.
OUR TEAM
Scoop is the energy of a team of skilled and motivated people.
They share the same desire for excellence, balanced between Innovation, Well being and environement.
We are concerned with the well-being of the Team and with the respect of the local legislation.
This is not only an obligation, but also a business policy that values human resources. their qualification, professional and personal fullfilment.
GUIDED TOUR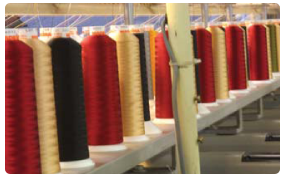 Factory Plant : 1200 m2
Warehouse Plant: 1200 m2
Offices: 200 m2
Research & Development
Scoop's structure is able to source materials all over the world, managing the buying and all its logistic process.
Supported by the portuguese headoffice together with the Tunisia branch, there is a team dedicated to research on trends and develop new ideas to be proposed to our customers. The selection of our suppliers is made according to customer needs.
More than just suppliers, they are our business partners.
Technical Capacity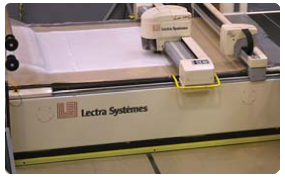 High Technology is more and more demanded in the sports and fashion industry.
At Scoop, the concept of Sports and fashion are merged into one resulting on outstanding projects each year put to proof. Transfer, special washing, sublimation and swarovski applications on different materials: there are no limits to creativity.
Scoop team follows market trends and innovations, giving to customers the possibility to dream with a concept and accomplish it.
Patterns (CAD) - Size Grading (CAM)
A new pattern department is being installed with Lectra System. The patterns can be done based on samples or size specs and ideas come to life.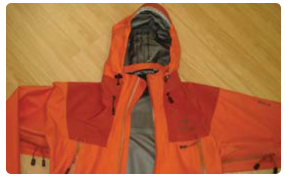 Patterns and Size Grading is a task that demans accuracy and cautious planning. The goal is always optimise the fabric consumption.
Quality control
Audits are made in different steps and according to product complexity.
This service includes the follow up during production including branding, washing and finishing Our inspectors are experienced and qualified to achieve the a final product quality according to the demands of our customers.